Started and owned by USAF veterans, PAI provides unrivaled big picture, systems-level workforce development/continuing education short courses in aeronautics, jet engines, and aircraft systems/operations to increase confidence, boost motivation, and improve communication.

What We Do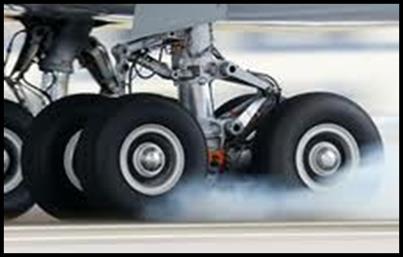 We teach professional workforce development short courses by presenting the fundamental laws and basic principles that govern atmospheric flight, aircraft systems, and jet propulsion in practical, interesting, exciting, and fun ways! We do that through our unique content design, focus, approach, and selection of instructors.
Who We Are
We are a team of dynamic, engaging instructors with professionally recognized expertise as pilots, test pilots, test navigators/combat systems operators and engineers, highly experienced with military and civilian aircraft/engines! Courses are team-taught by award winning educators, typically an aviator and PhD engineer. We are experts in all major disciplines, including:
Aerodynamics
Propulsion
Flight Mechanics
Structures & Materials
Airframe & Engine Design
In addition, Practical Aeronautics has years of experience in:
Ground & Flight Testing
Accident Reconstruction
Computational Fluid Dynamics
Flying & Air Operations
Logistics & Supply Chain Management
Maintenance & Sustainment
Structural Repair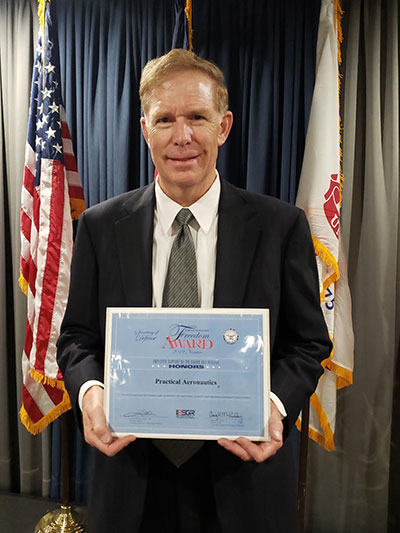 2019 Freedom Award Nominee
Practical Aeronautics was recognized as a 2019 Freedom Award nominee! The Secretary of Defense Employer Support Freedom Award is the highest recognition given by the U.S. Government to employers for their outstanding support of employees serving in the Guard and Reserve. We are incredibly humbled by the recognition and are honored to continue our support of the United States Military. John Norton, our VP of Aeronautics, attended the Colorado ESGR Awards Banquet, in Colorado Springs, on June 1st.
Leadership
Teaching associates
consulting associates
This contractor and subcontractor shall abide by the requirements of 41 CFR 60-741.5(a). This regulation prohibits discrimination against qualified individuals on the basis of disability, and requires affirmative action by covered prime contractors and subcontractors to employ and advance in employment qualified individuals with disabilities.