The aircraft is a collection of systems, a "collection" that must be successfully integrated for the aircraft to accomplish its mission. This 20 hr short course introduces the major systems—their purpose, how they operate (including theory), integration considerations, certification challenges, and industry trends (including both military and civil designs).
With clear lesson objectives and packed full of real-world examples, the course covers the following subjects and includes an air museum or major aircraft facility tour:
The powerplant—energy source for most systems (and "customer" of some)
Fluid-based systems—fuel, hydraulics, and pneumatics
Environmental, pressurization, and ice protection systems
Takeoff and landing systems
Electrical and avionics systems
Flight control systems
Systems case study/group design project
This course is designed for anyone working directly or indirectly in the field of aviation including program managers, engineers, scientists, analysts, and technicians, as well as aircraft operational, test, logistical, and maintenance personnel. Since 2002, we've taught thousands of professionals from audiences across the Air Force, Navy, NASA, FAA, and industry. Our instructors have earned a tremendous reputation for their practical teaching style–in our classrooms, theory and practical application come alive!
Each student will be provided with a set of course notes and a copy of "Aviation Maintenance Technician Handbook – Airframe, Volumes 1 and 2." 2.0 Continuing Education Units (CEUs) are awarded.
Although written for a technical audience, a building-block approach is used — no prior knowledge is assumed. Here are a few comments from recent offerings:
"Great way to "connect the dots" for those working in sectors in aviation" – Columbia, South Carolina
"Good info at high level. Great course for people with no aerospace experience. Definitely recommend for new people" – North Charleston, South Carolina
"Helps me to better understand how my specific system works with other areas of aircraft and the demands it places on the system" – Ogden, Utah
"It was practical aeronautics! Simple and covered material clearly. The personal experience of the instructors added so much depth to the material" – Dayton, Ohio
Those who develop, manage, and operate air vehicles need to be familiar with the aviation regulatory and operating environment. This 20 hr short course introduces the major issues involved—which are even more critical when the air vehicles are unmanned/remotely operated. This course covers the aviation environment, air vehicle capabilities and limitations, the fundamentals of air vehicle operations, and their certification. A group case study helps put the classroom learning in perspective. With clear learning objectives and packed full of examples, the course follows the outline below:
Introduction and Setting the Stage
Understand the Aviation Environment
National Airspace
Pilot/Operator Procedures
Weather's Impact
Aircraft Capabilities/Limitations
Aviation Systems/Integration
Systems Overview
Flight Avionics
Navigation/Safety Avionics
Automation/Autonomy
Certification for Vehicles/Operators
Certification Process
Vehicle Certification
Operator Certification
Impact of Rules on Operations
Group Case Study
Conclusion
Anyone in government or industry who can benefit from an understanding of how air vehicles operate should attend. A study of manned and unmanned air vehicle operations is not traditionally incorporated into university curricula–this course provides that foundational knowledge. Although written for a technical audience, a building-block approach is used–no prior knowledge is assumed. Each student is provided a set of course notes and a copy of the FAA's Pilot's Handbook of Aeronautical Knowledge. 2.0 Continuing Education Units (CEUs) are awarded.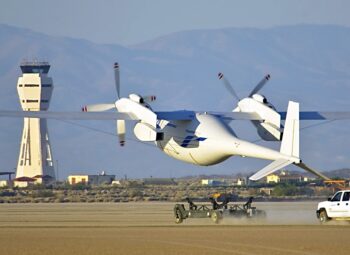 Here are a few comments from recent offerings of this course:
"Engaging, knowledgeable, and accommodating.  The class was enjoyable and subject matter is of great interests to me." – Havelock, North Carolina
"The instructors are amazing! They clearly described all the content and engaged the students."  Hampton, Virginia
"It gives me insight into all the info that is fighting for the pilots' attention." – Havelock, North Carolina
"Provided a comprehensive overview with clear windows into where the complexities lie, with good stories to illustrate concepts and problems." – Mountain View, California
"More context to the flight operations in the airspace is always welcome. Interaction with many shareholders from the case study was beneficial." – Havelock, North Carolina