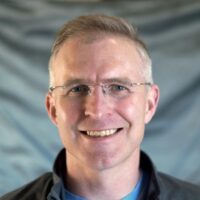 C.B. Cain is a 1999 US Air Force Academy graduate with a MS in Aeronautics and Astronautics from the University of Washington, an MS in Flight Test Engineering from the USAF Test Pilot School, and a Master's in Strategic Studies from the US Army War College. A former USAF experimental test pilot, he commanded the 418th Flight Test Squadron at Edwards Air Force Base, the 704th Test Group at Holloman Air Force Base, and served as the Vice Commander of the Air Force Life Cycle Management Center. C.B. has over 2,300 flight hours in more than 25 different aircraft including experience as an instructor or pilot in the C-17A, C-12, and C-130H. He flew over 450 combat hours in Iraq and Afghanistan.
During his career, C.B. led multiple developmental test programs in the C-17A, C-130H, and C-130J. He has also served on the Air Staff supporting Air Force Requirements and the Joint Staff at the National Military Command Center.
He is a member of the Society of Experimental Test Pilots (SETP) and a graduate of numerous service schools and training programs including the Army War College and the Air Force Intern Program.