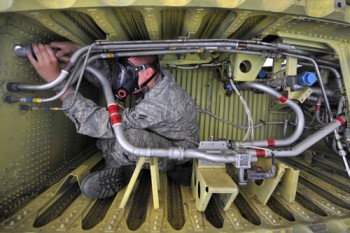 After attending a PAI course, you'll leave with:
Improved foundational understanding of airplane and engine systems
Practical appreciation of why different airplanes and engines look the way they do
Better understanding of how what you do fits the "big picture"
Increased excitement, confidence, and motivation
Unique Content Design
Our introductory courses are designed assuming no prior knowledge of the subject area, start with foundational principles and connect to the "real world" through many discussions, examples, teaching aids, videos, and field trips when available.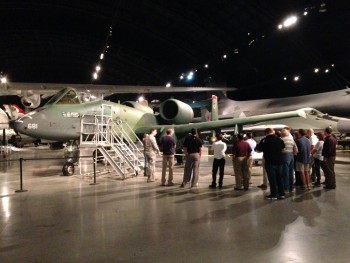 "Very practical and right level.  I now have a good knowledge of fundamentals, rather than just being able to describe how it works.  Simple, clear explanations."  NASA Personnel

"I enjoyed the use of practical examples to help explain technical material.  Excellent videos, photos, demonstrations and visual aids (engine parts)."  Navy Personnel

"I liked the perspective of a simplified approach to advanced level mathematics."  Industry Employee
Systems Focus
Governing principles are introduced in basic ways showing practical application in aircraft and engine systems design.
"I have an avionics background.  I needed the broader picture.  Mission accomplished.  Thanks!" USAF Personnel

"I have a much better understanding of the terminology and components.  It will help in talking to potential customers at engine manufacturers."  NASA Personnel

"When you understand the whole it makes it easier to understand the smaller components." Industry Employee
Unique Teaching Style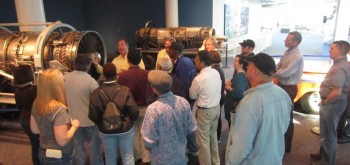 Team taught by award-winning instructors who are highly experienced in the field and as educators. We often pair PhD and pilot instructors.
"Experience combined with the ability to break down tough concepts.  There are a lot of smart people around but to combine that with the ability to teach makes this course extremely valuable." NASA Personnel

"I loved the enthusiasm of the instructors as well as the "real world" applications that were used."  Industry Employee

"Brought together by practical examples.  Instructors extremely knowledgeable and bring technical terms down to a good level of understanding.  Great job – wish I had the opportunity to learn from them in my undergraduate degree." USAF Personnel
Building Block Approach
To develop "big picture," systems-level understanding of the fundamental concepts.
"I liked that we were given course material, course was well organized, course objective made clear at the beginning.  Liked that there was a tour/walking on the floor and linking classroom knowledge with what's on the floor." Industry Employee

"The practical applications presented in this course gives me an idea of how affecting one system affects many more." Navy Personnel

"Liked the overall approach – building from aerodynamic basics and into airplane applications.  Allowed me to follow and move forward.  Also, really liked the trip to the museum…allowed us to see the principles in "real life.'"  USAF Personnel