Our introductory level courses are for anyone of any functional specialty and educational background who desires a system-level foundational understanding of airplane and/or gas turbine engine propulsion systems!
Our advanced jet engine classes are for engineers and are taught using the same practical, systems approach!
Why Take A Course with Practical Aero?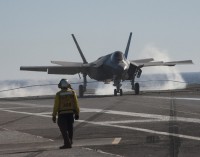 More than ever, today's aircraft are complex systems requiring skilled professionals to combine their specific expertise into a fully integrated vehicle. The professionals who engineer, test, manufacture, and in any way support these aircraft are accomplished specialists, but often lack an overall understanding of the airplane system as a whole. Fundamental understanding of the airplane-engine system gives you improved ability to communicate more effectively and frame thinking beyond your area of expertise.
What's Special About PAI Courses?
After attending a PAI course, you'll leave with:
Improved foundational understanding of airplane and engine systems
Practical appreciation why different airplanes and engines look the way they do
Better understanding of how what you do fits the "big picture"
Increased excitement, confidence, and motivation
Unique Content Design
Our introductory courses are designed assuming no prior knowledge of the subject area, start with foundational principles and connect to the "real world" through many discussions, examples, teaching aids, videos, and field trips when available.
"Liked the practical applications – didn't just learn why the engines work and are designed the way they do/are…We also learned why that's important and how to use it. Great level of detail – explained well for the non-techies but with enough info and details for the techies." Tinker AFB, OK
System Focus
Governing principles are introduced in basic ways showing practical application in aircraft and engine systems design.
"I liked the emphasis on fundamentals before delving into more detail. I also liked the personal, anecdotal information give to illustrate concepts by the instructors." Tinker AFB, OK
Unique Teaching Style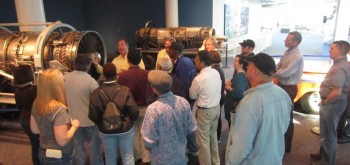 Team taught by award-winning instructors who are highly experienced in the field and as educators. We often pair PhD and pilot instructors.
"Instructors have a wealth of complimentary experience to bring to [the] course – airframe versus power – maintenance versus operator – designer versus analysis. Very responsive to questions – nice!" Wright-Patterson AFB, OH
Building Block Approach
To develop "big picture," systems-level understanding of the fundamental concepts.
"What I really liked was the breadth and practical approach. It was on the right level, technical but not overly computational." Tinker AFB, OK